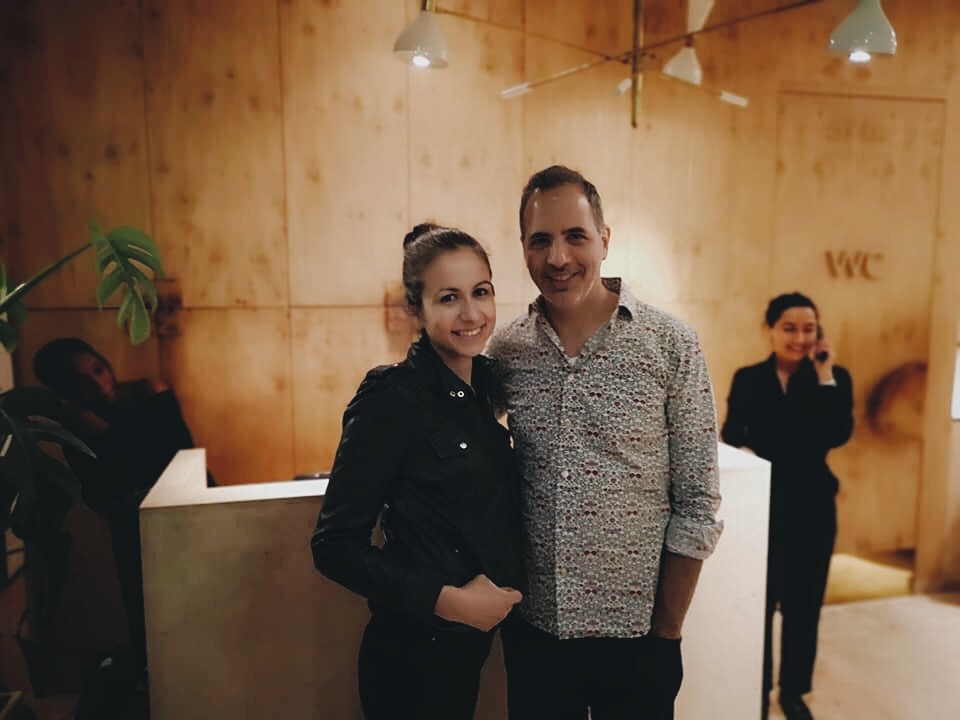 This morning I followed a sourdough bread workshop in the Dusty Knuckle Bakery, a bakery/bread shop/cafe, specialized in sourdough bread.
The bakery is situated in a bit a strange neighbourhood, and an even stranger street. I'm happy I didn't have to be there at night. Didn't feel quite comfy getting there. But once in the bakery/cafe, it was another world. A busy and cosy atmosphere, people having breakfast, baking bread, the smell of fresh bread and coffee, etc… Really cool actually.


I tried making sourdough bread several times, but somehow my starter always died. At least, that's what I thought. After today, I know it just needed some reanimation… So I threw away the poor thing for nothing :0(
It was a really good and fun course. I learned a lot! By the end of the course we baked 3 breads, prepared one dough we could finish later and fed a starter. We took all of this home to eat, bake off and nurture… A bit difficult in my situation though right now… Now I have 3 huge breads I have to eat within 2-3 days (can't freeze them. I wish Kjell was here to help me with that). I also have to bake a bread – but I don't think this will turn out well with this microwave oven in my apartment (the bread needs 250 degrees!) – and I have to nourish my starter.
The workshop teacher (Marec? I'm not sure)

The results (can you see the "V"? :0)

The dusty knuckle bakery
But there is always a solution for everything, right? I made some homeless people happy with this delicious bread and I put my starter in the fridge to rest. I'll feed it when I'm back home in Belgium (according to the bread man, this should work out well). And I'll let the half finished dough rest for now and maybe I'll take it to Nopi tomorrow, where I can bake it.




Today I started in the larder section in Nopi. I made those huge salads again, some burratas and some tomato salads. Cleaned chilis and prawns, prepared the beetroot salad and the cheesecakes. Etc.. I had a bit an offday in Nopi, it was a huge contrast with yesterday. I was really tired from getting up early for the baking course and from the baking course itself I guess and from not eating well again? Plus, I don't sleep a lot. And the work was not really exciting. (oh my, look at me, complaining…).
I prefer the early shifts, because then they really prepare everything: they marinate the meat and vegetables, they make the sauces, etc… I get to learn so much more in the morning than during the evening shifts, where it's more all about the service itself.
But!!! Chef Carlos asked me which shift I was planning to do tomorrow. I thought doing the early one because I'd get to learn more, and it's better for my food habits (today was a disaster again – I had breakfast cookies as a dinner). But he asked me to come later, because they want to try some new salads. Sounds more exciting, right? :0) Of course I want to change my shift for that :0))) So now I'm curious what tomorrow will bring.

I ended my shift helping Jan counting the laundry (trousers, aprons, shirts and towels). Yep, that's also part of the job. And then we walked metro-/homeward. On our way back, we noticed mr. Yotam Ottolenghi himself having dinner in Rovi (another fancy Ottolenghi restaurant).. If Jan wouldn't have been with me, I just would have continued walking. But he convinced me to go in and say hi. I didn't look very good: tired, black circles under my eyes and my hair probably smelled like Nopi-food. But it was now or never I thought. So I went in, a little bit nervous :0) Obviously, we hadn't met before, but he told me he recognized me, from Instagram I guess. No idea if he meant it, but I don't care about that ;0)  He signed the book I got yesterday for my birthday (yay) and Jan took a picture (actually he took dozens of pictures, just to be sure :0)))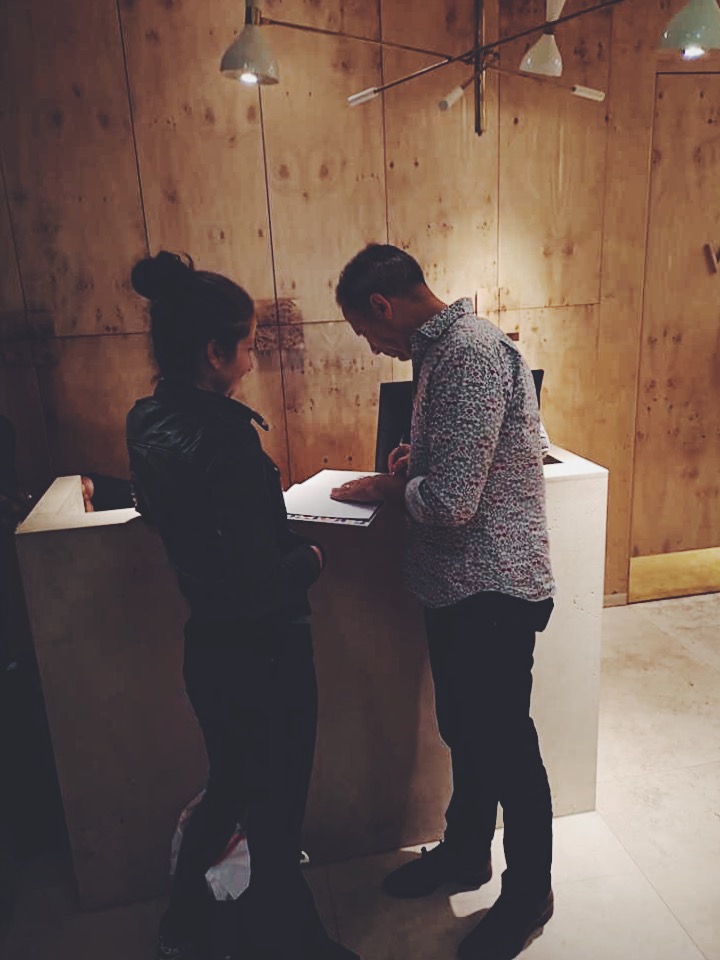 Ottolenghi is a real star in London. People want to talk with him, want on the photo, … It must be so exhausting not being able to walk in the streets, always being recongnized and accosted. The downside of fame I guess (but maybe he doesn't experience this that way. This is just me talking…).
He was really friendly, signed my book with pleasure and didn't mind at all taking a picture with me. He is so kind. I am so happy I met him!


So yeah, this also turned out to be a good day :0)