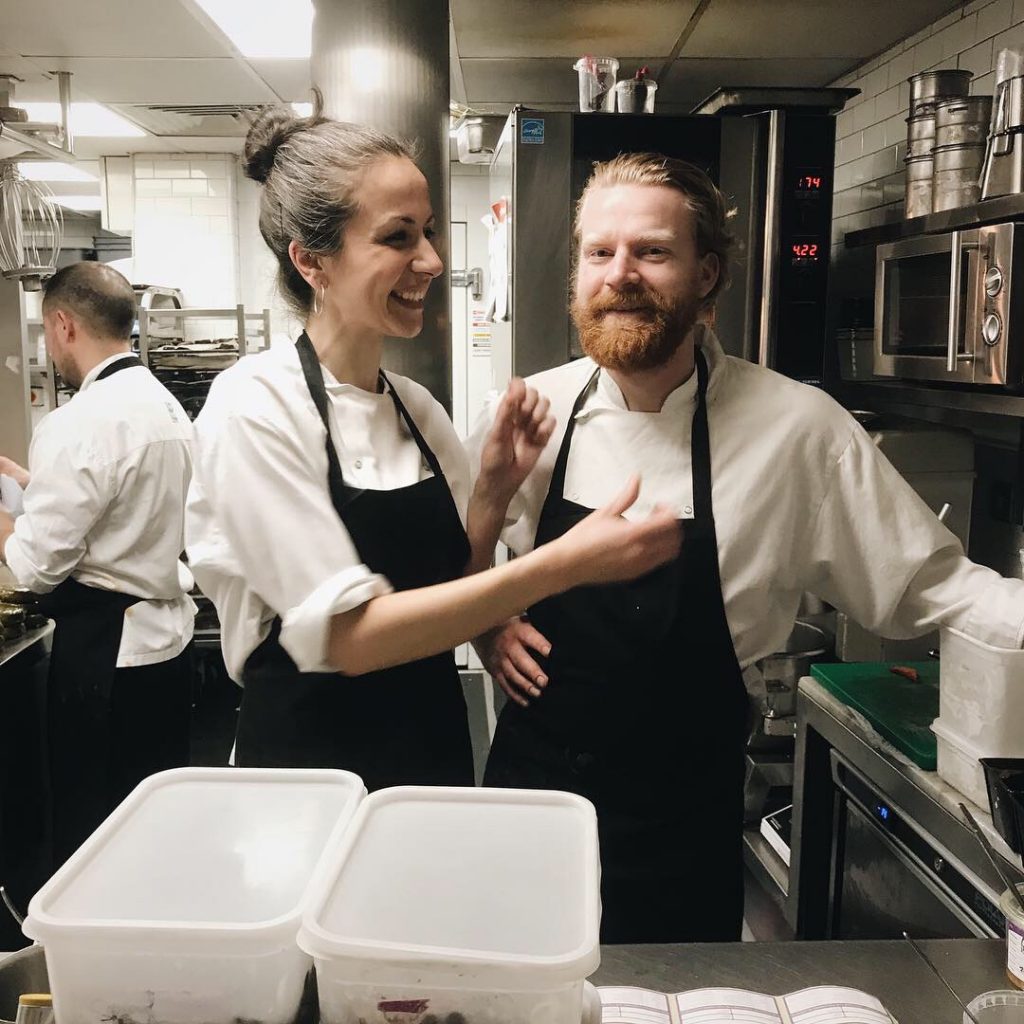 Today I'm starting my internship in Nopi. I'll be doing the evening shifts, starting at 16h. So this means I have plenty of time to explore London. 
I woke up feeling pretty nervous about my first shift. I had a quick breakfast and went for a walk. And just kept on walking… The perfect distraction. I think I saw the whole city :0)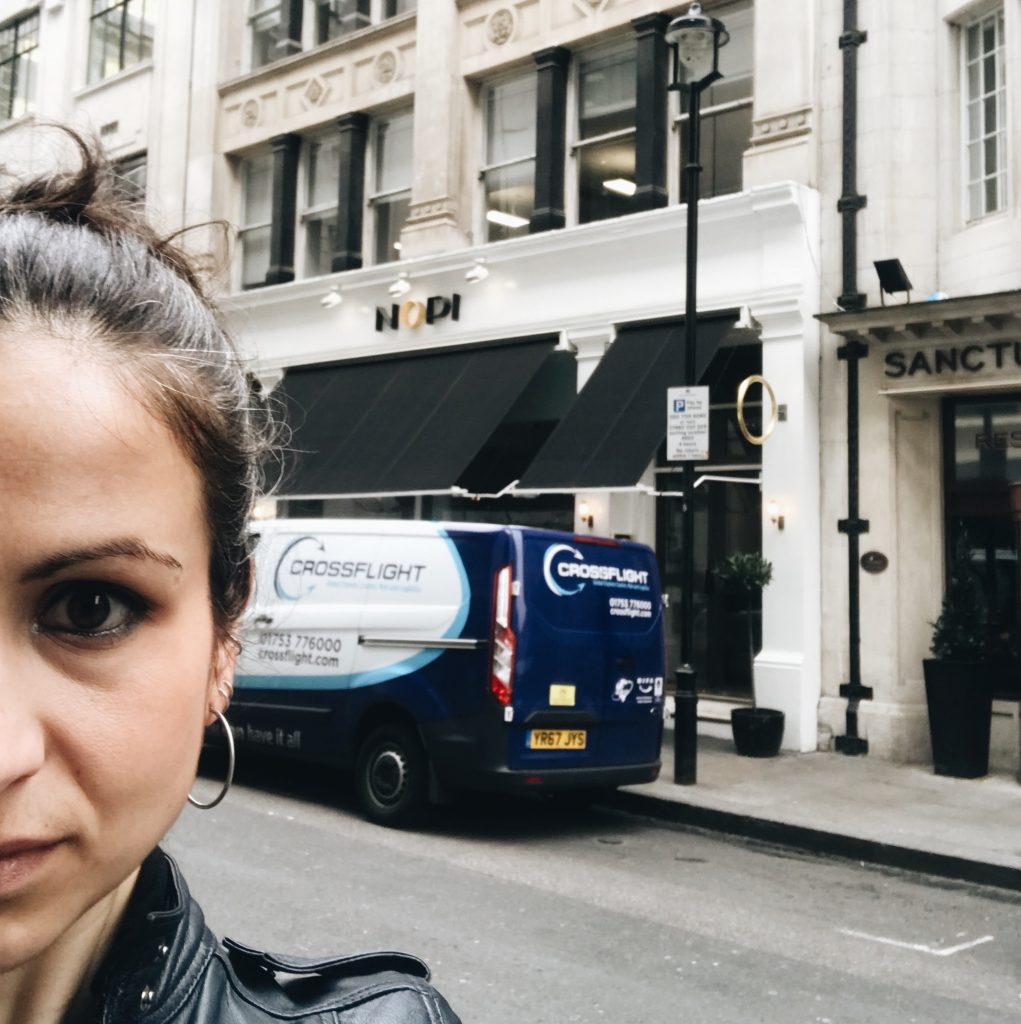 16h.. This is it. I'm going in.
It all went really quickly. I was lead to the changing room, got changed and got introduced to my colleagues who I will be working with the next 2 weeks.
On my first day I assisted Hugh, the dessert man :0)

He showed me around the kitchen which is surprisingly small for such a large restaurant. And still, everything runs like a well-oiled machine.
Until about 17h30 we prepared for the evening shift. Hugh showed me the different desserts (and let me eat them all – oh my, I'm getting spoiled :0)
Carob ice cream, coconut, halva crumble

Baked chocolate ganache, plum soil, orange oil

Blood orange sorbet, Bergamot Liqueur, grains of paradise
Unfortunately I didn't have the chance to take a picture of the other 2 desserts (Coffee and pecan financiers, maple cream – and – Roast pineapple, macadamia, coconut ice cream)
We made ice cream, he let me taste some of his experiments, I cut nuts, quinces and citrus fruits, melted chocolate, I practiced presenting the desserts, I made halva crumble, …
Hugh taught me the secrets of making ice cream. It's pure science (now I know how to avoid getting those nasty ice crystals in my ice cream). He shared his secrets and wrote some recipes in my notebook (yay!).

Oh, do not underestimate scooping the perfect ice cream ball. It's not easy. It really isn't. I saw Hugh doing it on Instagram, now I got to see him doing it 'live' and also got to do it myself. It got me some sticky hands, but after some trial and error I scooped the perfect balls :0)
At about 17h30 it suddenly got crowded in the restaurant. Hugh explained that these people were probably going to the theatre.
From then on, it really got serious. Orders were being shouted into the kitchen. All hands on deck.
I was surprised about the fluency. Amazing how the chefs hear, understand and remember what they have to do. In the dessert section, a ticket with the order rolls out of the machine. Easier to follow up :0)

During service, timing is everything. Especially when you serve ice cream. You don't want to serve a melted puddle of ice cream…
There are two evening shifts, so I expected another rush moment later that evening.
I really like the atmosphere in the kitchen. The chefs are really professional, but also like to have fun. In the heat of the moment they help each other, but they also like to tease each other. One can tell they love working there (and so do I.. as far as I can tell ;0).

It's an open kitchen. So the customers can see what we are doing, and we can see how the customers are enjoying their meals. I saw and heard a lot of 'oohs' and 'aahs' and 'mmmmmms' :0)
And sometimes a customers comes to tell in person how they enjoyed their meal. Credits for the chefs. I like that :0)


I could keep on writing about my first day, but the sun is shining and London is calling :0)